Whether you're serving in the military or just enthusiastically playing airsoft/paintball, chances are you came across the need to protect your hands. And as there are many options on the market, we decided to create a simple guide, exploring our favourite options while exposing their upsides and downsides.
We definitely recommend tactical gloves made by MECHANIX. With years of experience, we find their fit and product quality to be worth it.
As it was mentioned earlier, gloves made by Mechanix are our go-to choice. After all, they are the industry standard for a reason. However, even with Mechanix, there are multiple choices you can make based on your needs.
Overview
In case reading isn't really your thing, check out our video where we sum all the glove types:
Mechanix – Fast Fit Gen II:
Pros:
Affodable = losing them isn't that much of a problem
No velcro = no mess catches onto these
Very durable = they will last you
Cons:
Less protection = a hit with a BB can still hurt
Touchscreens don't work with these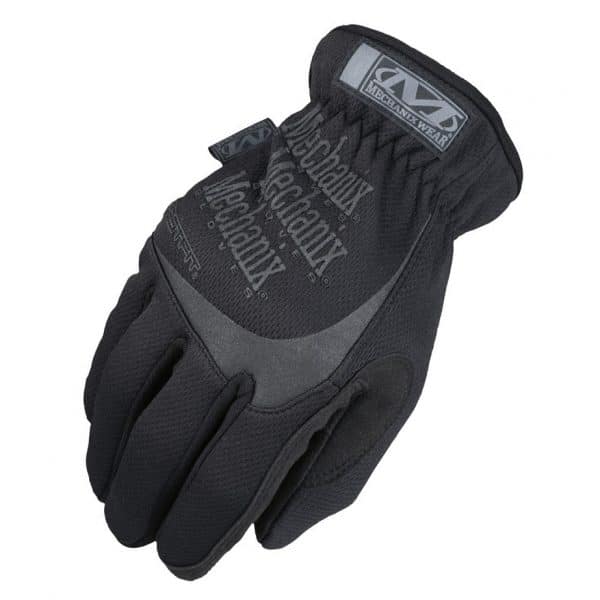 The key feature of these gloves is simplicity. Costing less than 20 €/$, these are affordable and offer a great fit. To be honest, we personally feel like these fit the best as they don't have any extra layers.
Mechanix – The Original M-Pact:
Pros:
Protection = best for airsoft in terms of finger protection
Phone compatible = you can use the touchscreen easily
Very durable = they will last you
Cons:
Cost more = almost twice the Fast fit price
Less sensitive due to thicker fabric
These may be the overall favorites of the airsoft community. Whether you put your hand into a broken glass or you get hit by a BB in your fingers, these will do their job. You can also take a picture using your phone with these still on.

Mechanix – The Original M-Pact 3 Gen II:
Pros:
The looks = Truly tacticoolw/ knuckle protection
Phone-ready = these can be used with touchscreens
Very durable = they will last you
Cons:
More expensive Mechanix gloves = at almost 50 €
Less protection for airsoft = fingers just have padding
For airsoft, these do not offer as much protection. However, the hefty knuckles make them very good looking and durable. Also, the fit is great. Just be aware that finger protection is limited.
Mechanix – M-Pact Fingerless: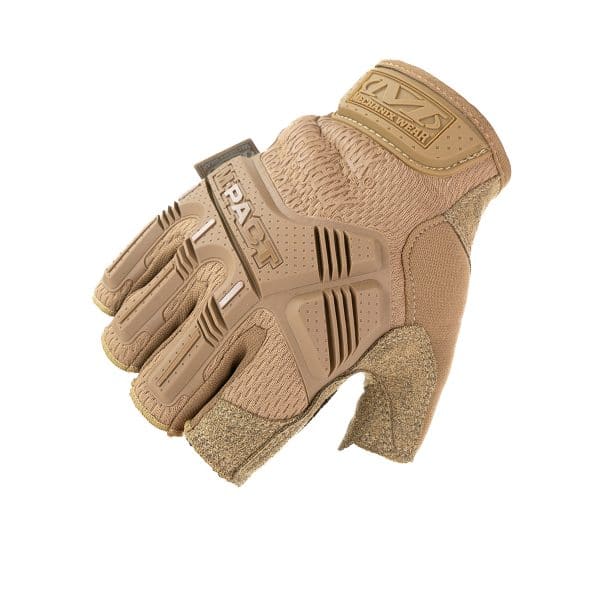 Pros:
Good price = Cheaper than regular M-Pacts
Phone-ready = obviously… Your fingers are exposed
Decent protection of knuckles and upper fingers
Cons:
Exposed fingertips are quite vulnerable
These gloves are a middle ground for those who don't really like to wear gloves. You don't have to take these off regardless of what you do. However, getting these is a thing of preference. In most cases, you know that you want to go fingerless. But it's not for everyone.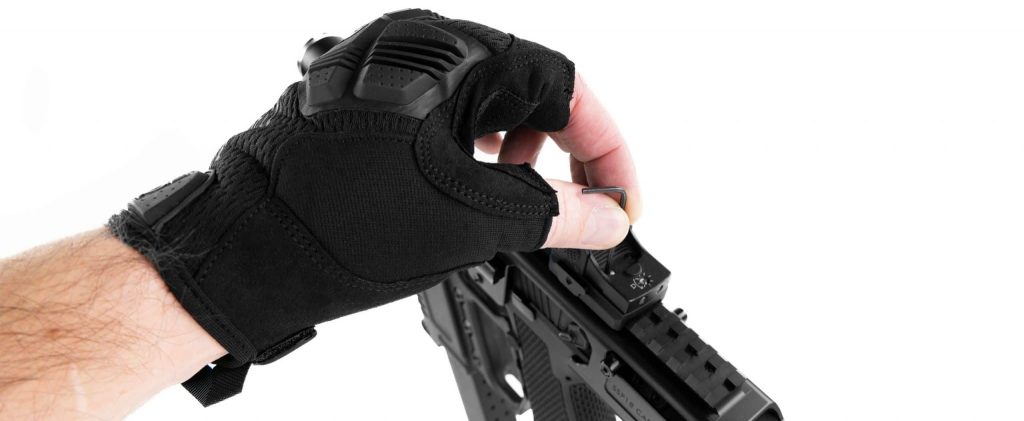 Sizes: which one to get?
When it comes to glove sizes, you have basically two options:
If your hand is standard in size, you just pick the M size. Most of our team use these and they fit… like a glove.
If you are unsure or have a non-standard hand size, you can check out this Mechanix size guide:
Summary
Opting for a pair of Mechanix tactical gloves is a good decision – this goes for more than just airsoft. These are durable and we know that they did a great job with the fit. The specific type is then just a matter of preference. The original M-Pacts are great at protecting your fingers, the Fast fits are more precise and you can of course go fingerless. It's up to you now!